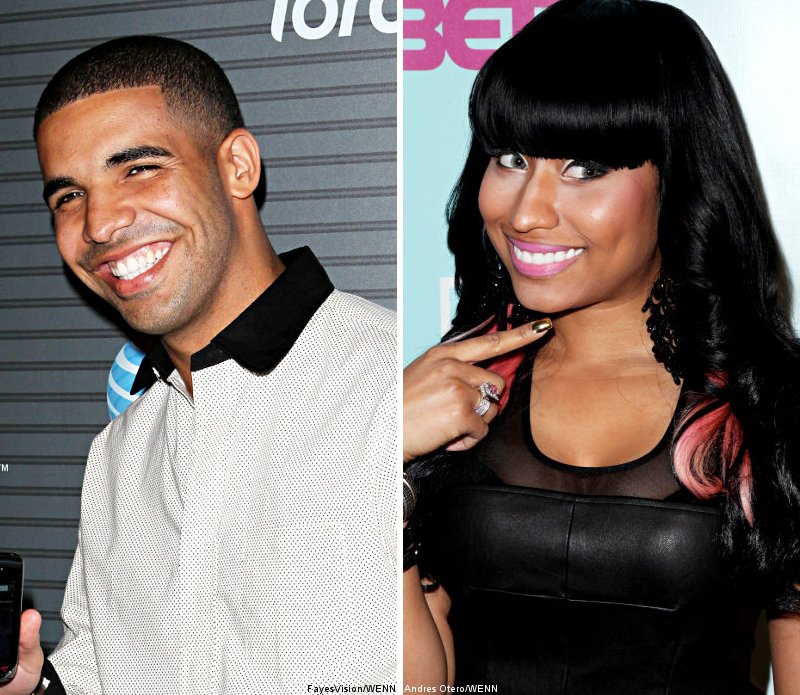 Through posts on their Twitter pages, Drake and Nicki Minaj have teased their fans that they have now become husband and wife. However, the marriage tweets apparently were nothing but a publicity stunt as reps for both rappers told E! Online that the stars are not married yet.

Drake and Minaj led media into speculation that they had wed after Minaj, on Friday, August 27, wrote, "U scurred? @drakkardnoir u ready to make the announcement or wha?". Drake later responded, "@nickiminaj Baby I am never scared. PROUD is more the word I would use."

Taking the might-be prank further, Drake tweeted, "Please refer to @nickiminaj as Mrs. Aubrey Drake Graham and dont stare at her too long. She's finally mine." Agreeing Minaj posted her own announcement, "Yes, its true. Drake and I tied the knot."

This wasn't the first time Drake mentioned the idea of marrying Minaj. On his track "Miss Me" from his debut album "Thank Me Later", Drake raps, "I love Nicki Minaj, I told her, I'd admit it; I hope one day we get married, just to say we f**king did it; And girl I'm f**king serious, I'm with it if you with it."