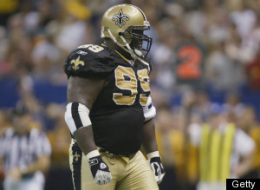 Norman Hand, a defensive tackle who played in the NFL for nearly a decade, died Friday in South Carolina, according to WCSC. He was 37.

A cause of death has not been released, but a coroner said foul play was not involved. Hand's family released a statement:

"Our beloved Norman was brought to the hospital earlier today. He was unresponsive and resuscitation not successful. He passed away early this afternoon surrounded by his family. Respect for our family will be greatly appreciated as we mourn this incomprehensible loss. We ask that you focus on Norman's life and the contributions he made rather than on his untimely death."

Hand grew up in Walterboro, S.C. and attended college at Ole Miss. He was a fifth-round draft pick of the Miami Dolphins in 1995. He played on the Dolphins for just one season, but went on to play for the Chargers, Saints, Seahawks and Giants.

Hand finished his NFL career in New York in 2004. According to the New Orleans Times-Picayune, he was a second-team All-Pro lineman in 2000.