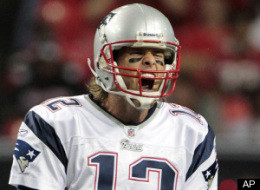 BOSTON — New England Patriots quarterback Tom Brady was in a two-car accident near his home on Thursday morning but was unhurt and attended a walk-through practice later in the day.

The crash knocked over a light pole and sent a passenger in the other vehicle to the hospital with serious injuries that are not considered life-threatening, Boston Fire Department spokesman Steve MacDonald said. No charges have been filed.The two-time Super Bowl MVP's father, Tom Brady Sr., had just arrived in Boston from the family's California home early Thursday and found out about the accident as soon as he got off his flight.

"I understand he's fine, but I haven't talked to him," the two-time Super Bowl MVP's father, Tom Brady Sr., told The Associated Press outside his son's home in Boston's Back Bay neighborhood.Patriots coach Bill Belichick told the team about the accident before practice and said Brady might be a bit late, linebacker Tully Banta-Cain said.

"I was hoping, obviously, that he was OK, but I saw him walking in. He had a smile on his face, no abrasions, so I think he's fine," Banta-Cain said.

A passenger in the other vehicle had to be freed with the Jaws of Life and was taken to Brigham & Women's Hospital MacDonald said.Police responded to the intersection of Commonwealth Avenue and Gloucester Street at about 6:30 a.m. to reports of an accident between an Audi sedan and a minivan, police spokeswoman Elaine Driscoll said. The intersection is three blocks from Brady's home.

The accident remains under investigation.